India: A New World
There are a lot of such questions in India, which are worth thinking about.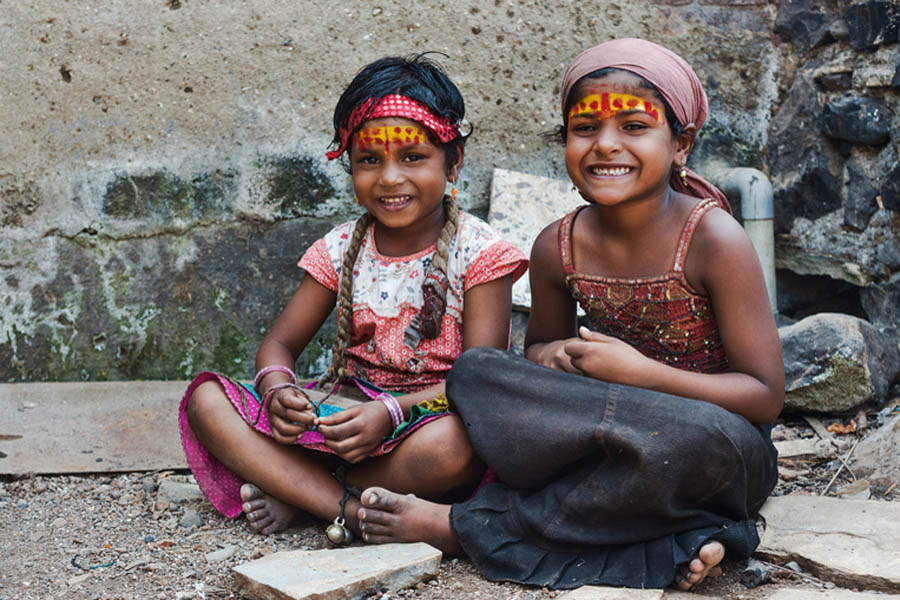 In August 2015, sponsored by the Chinese government, 14 Chinese college students whose major is Hindi language started their 10-month study in Wardha, city in Maharashtra state of India.
During this period time, they experienced "a unique India."
Hello: A Greeting from India
Lin Wenzhi, Shanghai International Studies University
When I arrived in India, I had not learnt Hindi for a long time and I couldn't understand the English spoken by Indians. Hence, I felt very anxious. But when we walked around in Wardha, which is the seat of the Mahatma Gandhi International Hindi University, now and then Indian people would say "Hello" in Chinese to us. One Indian even said "hello" to me in Cantonese.
Thus, the influence of Chinese culture showed in subtle ways.
During the 10 months, we taught the chef in the university kitchen to scramble eggs with tomato and fry poached eggs. He even wanted to learn how to cook noodles with chicken.
Before going to India, I had heard that Indians were not so friendly towards the Chinese. But, in fact, Indian people are very nice. Whenever we wandered around one place for too long, Indians would ask us whether we had lost our way.
More Understanding, Less Prejudice
Wang Shizhao, Xi'an International Studies University
My days in India wiped out my prejudice against India.
Before going, we believed the country is poor, underdeveloped, dirty and unsafe. But, I found although the social environment is not good enough, every Indian can find his or her own place in society and live an ordinary but happy life.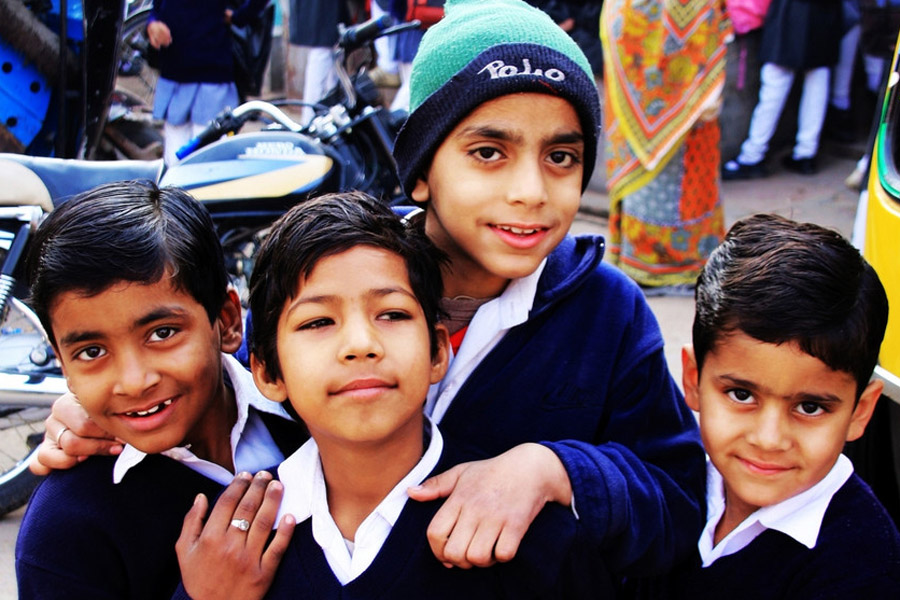 Although I cannot fully understand the beliefs of Indian people, I am moved by their piety. Religion fills their life with hope and shows the Indian people's ideals.
Indians are nice, modest and hospitable. No matter where I was, whenever I experienced any difficulty, there would be someone help me. I was so grateful.
I think our two countries should have more cultural communication and should know more about each other through personal experience.
Taking a Bath in the Ganges River to Purify Soul
Tan Lin, Peking University
During my stay in India, I went to many places. The most impressive place is Varanasi, the holy city.
Many of my classmates went to Varanasi, but I was the only one to take a bath in the river Ganga. I felt that I was kind of baptized in Hinduism.
We went there in winter, when the river was really cold, and so I thought I could possibly never become a devout Hindu.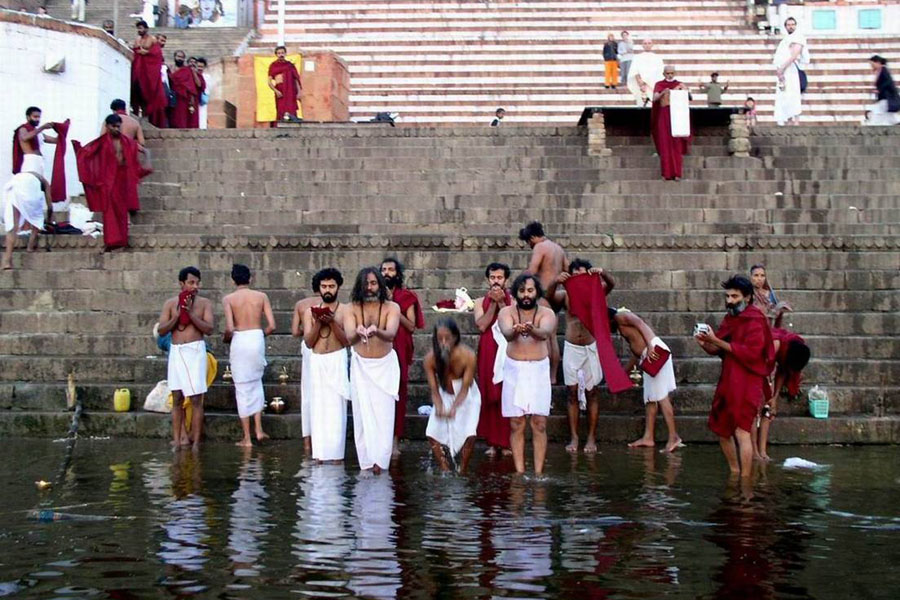 I had a language partner. He taught me Hindi while I taught him Chinese. I followed him to see the lives of ordinary people. Contrary to my expectation, the second-tier cities in India are not very developed but are fairly clean with the necessary facilities.
Soldiers on the Border of India and Pakistan
Gu Qingzi, Shanghai International Studies University
In India, my experience of religion was novel. In Varanasi, I saw many people dressed "weirdly". Later, I learned that they are revered, ascetic monks. In Amritsar, the holy city of Sikhism, I saw some men wearing a full beard and a knife, with their heads in a turban.
In Punjab, on the India-Pakistan border, we saw the flag raising and lowering ceremonies. On the border, the soldiers from India and Pakistan would kick their legs higher to show whose muscles were stronger.
I ask those tall soldiers whether they know the soldiers across the border.
They said yes and that they were very familiar with each other, and that flag rising is just a ceremony. In real life, they did not have fierce conflicts. This impressed me most.
Show Respect to the Guard of Tradition
Zheng Kexin, Shanghai International Studies University
I travelled to Darjeeling, a hill resort in India. I liked the place very much. The scenery is beautiful and the food delicious. I enjoyed every meal I ate there.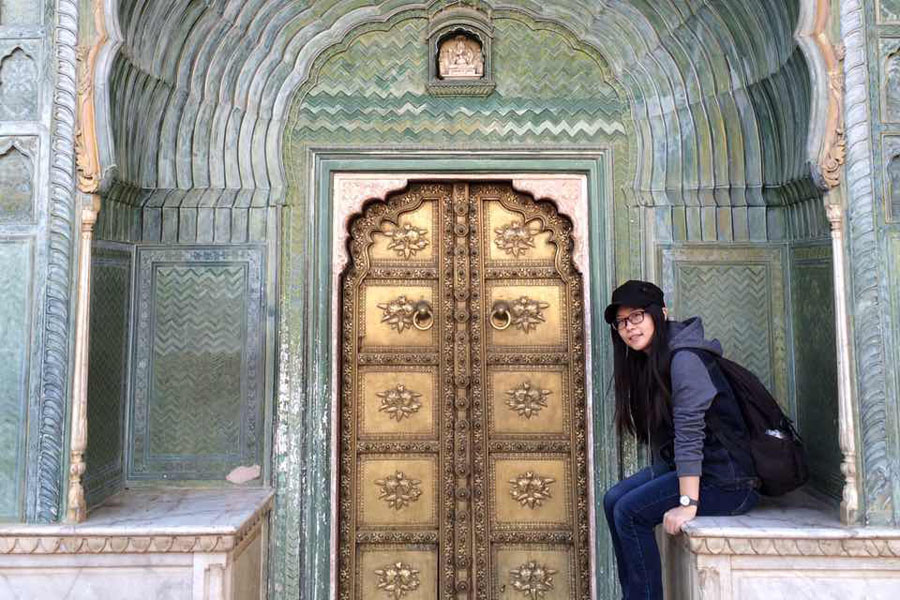 On the trip, I came across an old man in a puppet museum. He is the founder of the museum, and is in his eighties.
He introduced the exhibits and the puppet-making process, and from what he told us, his life has been dedicated to promoting Indian culture.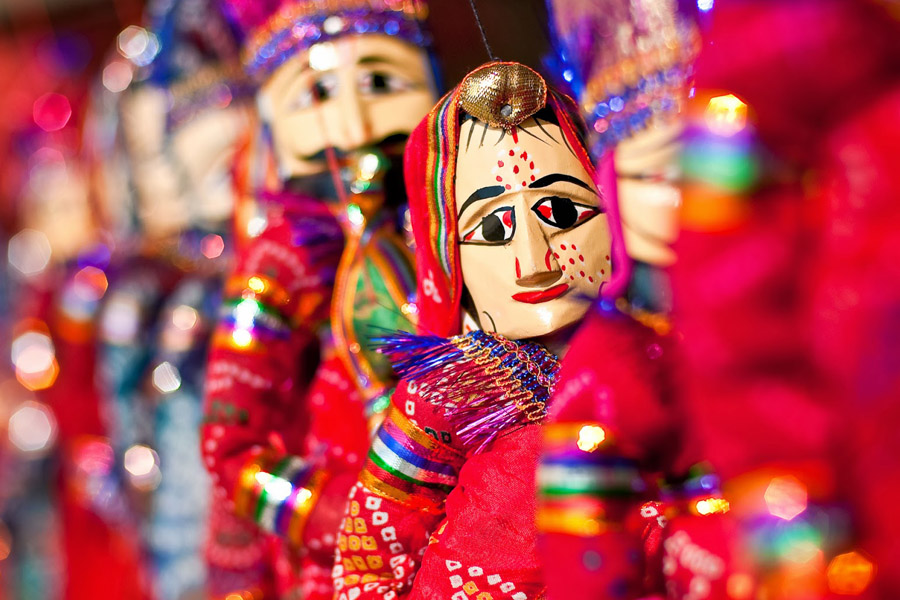 We were moved by the elderly man. We bought some souvenirs but didn't bargain as usual because we wanted to give what support we could to this respectable keeper of tradition.
Long Live the Friendship
Chen Caiying, Guangdong University of Foreign Studies
I travelled to many Indian cities because of my strong interest in the country. I had wanted to visit even more places but was advised against it because there were a lot of negative reports about India.
When I visited Cochin, the family hotel I booked was in a remote place and hard to find. I asked one passerby, who offered to take me take me there. When we kept walking through isolated places, I felt scared, but finally, he helped me find the hotel.
The media often claims that Indian women have a low social status. But I saw many privileges extended to women, such as men giving their seats to women in buses, and special compartments for women in trains.
My experiences during these travels brought home to me that China and India lack understanding. Their knowledge of each other is still where it was one or even two decades ago.
The Indian teacher in my university, before he came to China, thought China was poor. He asked me whether Chinese women still wrap their feet.
Not long ago, I read an essay by Ji Xianlin (a renowned Chinese linguistics scholar), in which he told the story of his two visits to India. Ji found Indian people were very nice and friendly.
Before we left Nagpur, an old man came to chat with us. He mentioned Mao Zedong, Zhou En'lai and Dwarkanath Kotnis, which reminded me of the friendship between China and India described by Ji.
Cultural Inclusiveness between Different Religions
Zhu Jiayuan, Shanghai International Studies University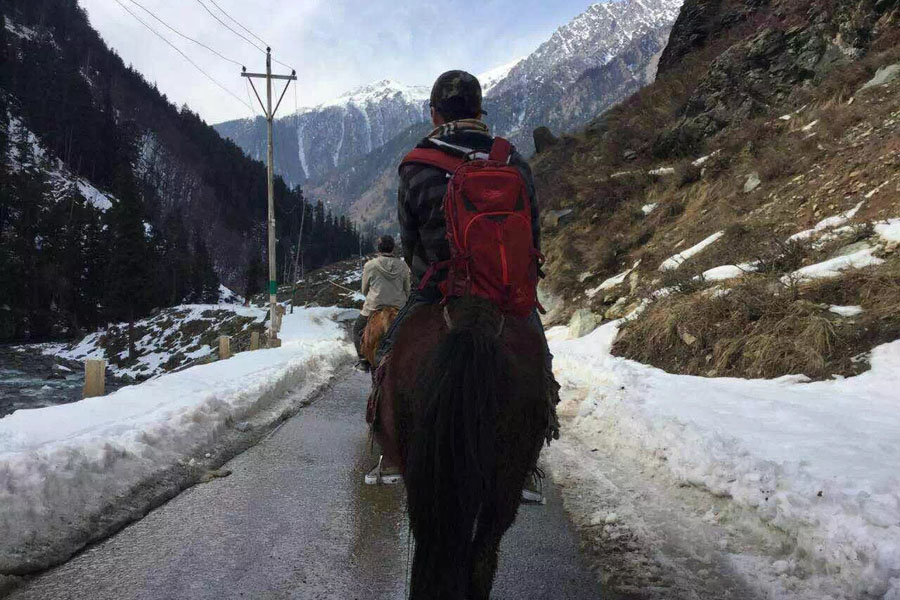 The 10 months stay in India helped me enrich my understanding of cultural inclusiveness. India is like a museum of religions.
I made friends with many Hindus in New Delhi and with Sikhs in Amritsar. I also met some Muslims and had a friendly talk with them in Jammu and Kashmir. Their kindness and hospitality impressed me most. A deeper understanding of cultural inclusiveness will definitely help me better understand the world in the future.
Caste and Equality
Zhai Wenjing, Guangdong University of Foreign Studies
Before coming to India, I had some prejudices about Indian people and was afraid of some local customs. But my days in the country changed my opinion.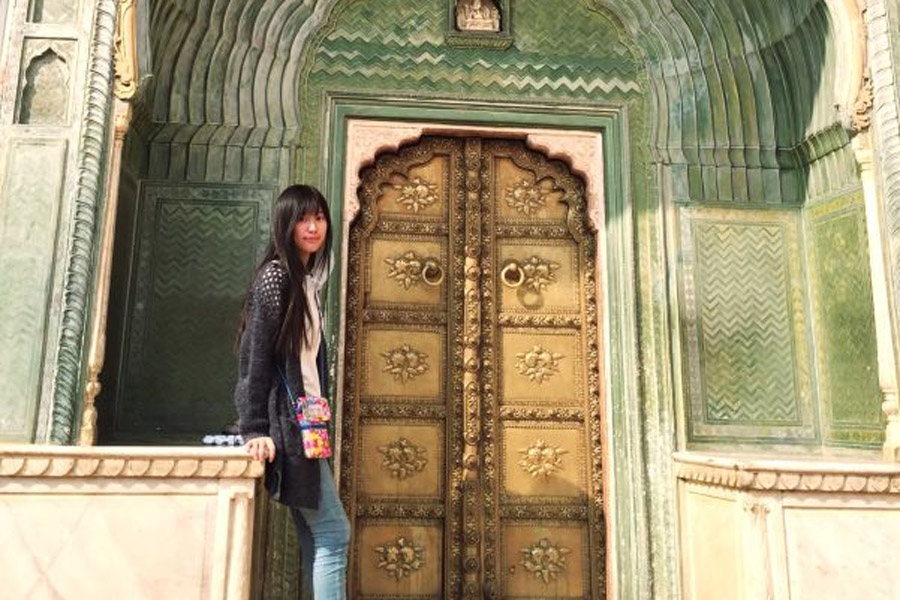 Each person in India can find his own place in society. No matter what caste they are, they are willing to accept their identity.
In Wardha, the people we often met and our teachers belonged to the lower castes. They are very nice.
I had learnt something about India's caste system in China. At that time, I asked my teacher the reason why, for so many years, a lot of people who wanted to change the situation had failed. Is it because most of the people are content with the status quo?
I can understand high-caste people like Brahmins and Kshatriyas having reasons to defend the present system. But what about the people belonging to lower castes? There are a lot of such questions in India, which are worth thinking about.
Lasting Cultural Influence
Xu Feifei, Xi'an International Studies University
When my classmates heard I had been to India, they asked me whether India has "flying pancakes" and people there like curry very much. In my experience, flying pancakes and curry are not as popular as we had imagined.
Chinese media often focuses on entertainment news from India, which is often not about real India.
Actually, India has great influence on Chinese culture. For example, the Hanuman, the Monkey God-King in the epic, Ramayana, is a lot like the Monkey King in the Chinese classic, The Journey to the West.
When I travelled in India, I paid attention to Indian myths, watched the epic Mahabharata on television and found Indians to be very pious.
A Life without Smart Phones
Lu Shuyu, Xi'an International Studies University
In Jaipur, during lunch in a restaurant, we were all looking at our cellphones. Seeing this, an Indian said: "You are Chinese, right? Chinese people are always playing with their phones and don't talk to each other."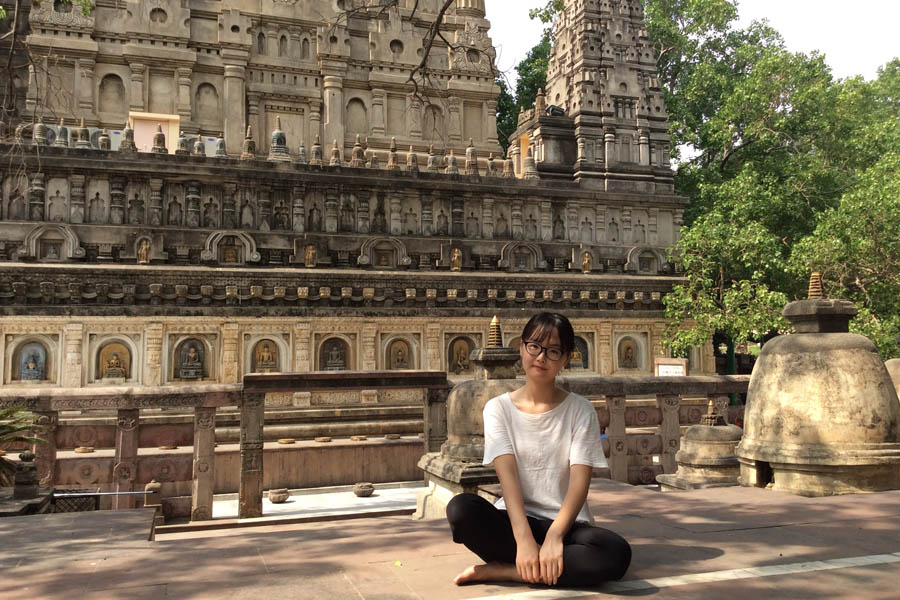 Chinese people lack face-to-face communication. It is a problem.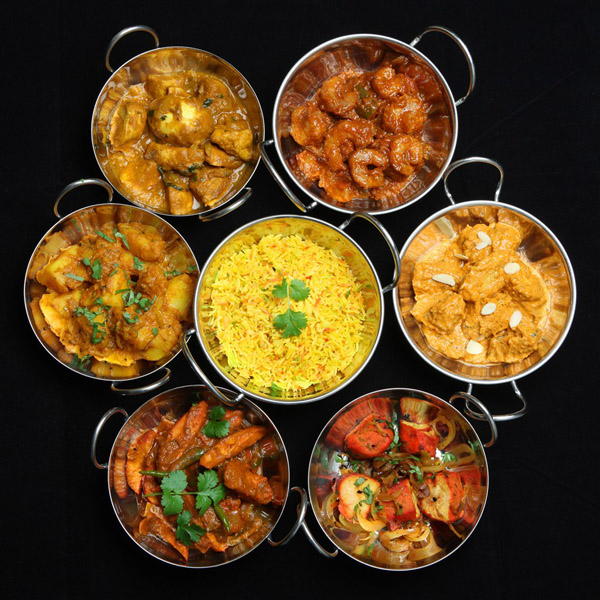 In India, because the smartphone is not so popular, people always feel things and see life with their own eyes. They like to chat and help each other.
Welcome to "Little Tibet"
Le Shiying, Shanghai International Studies University
I travelled to many places in India during the 10 months. For me, the most impressive city is Dharamsala, where I met some Tibetan people and we talked in Chinese.
Once while having dinner in a restaurant, a foreigner asked us what we think about Tibet. I told him that great changes have taken place in Tibet in recent years, and China has contributed a lot to Tibet's development in all walks of life.
And, I added: Perhaps you feel my introduction of Tibet is like official publicity. But do you realize that what you know about Tibet is based on Western media output? I hope you can go to Tibet and take a look.
I got to know many Hindus. They helped met a lot. Two of them sent me gifts before I returned to China. The experience of friendship between young people of the two nations is awesome.
No People Hanging on Trains
Liang Jing, Shanghai International Studies University
I had seen pictures of an Indian train with a lot of passengers hanging to it, so I hadn't wanted to travel by train in India. But, in fact, Indian trains are not that crowded, and gradually, I enjoyed taking a train.
Before I went to India, it was hard for us to tell the difference between different places of worship such as temples and monasteries. After my visited, now I can identify the religion associated with a place of worship.
I spent my Chinese New Year Eve in a Chinese school in Kolkata. I watched a rehearsal of the lion dance by some local Chinese. The greetings in Chinese, which seem so routine at home, felt especially warm. The sight of the lanterns was so touching. I didn't expect that Chinese New Year to be line this in an exotic country.
Hospitable Indian People
Song Wuqiao, Peking University
My hometown is Chengdu City in Sichuan Province. In India, I was very happy to find many restaurants offer a dish named "fried noodles of Sichuan."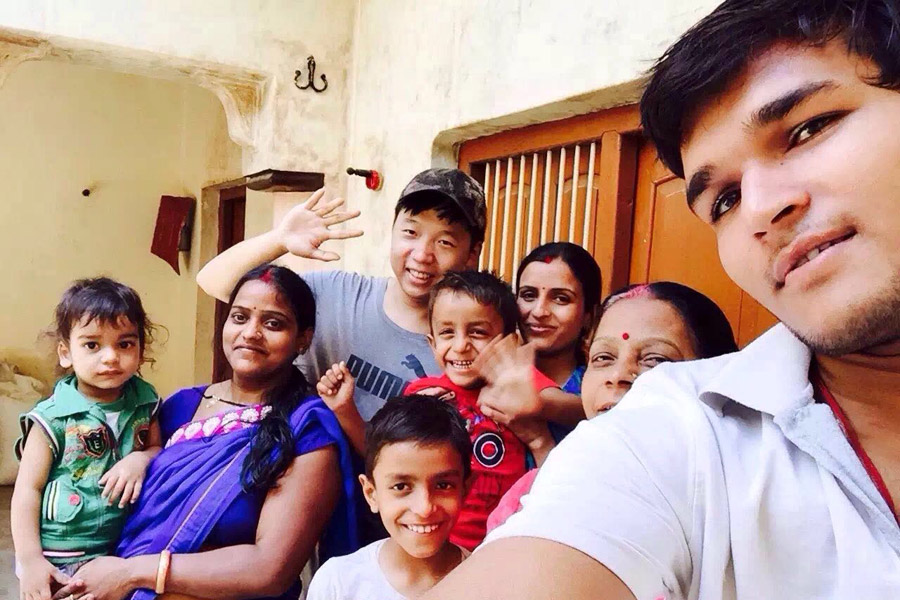 Indians and Chinese are very different. They are both hospitable, but Indian people are even more so. Sometimes, you just say "Hello" to them, and then they will invite you to sing and dance.
At midnight that day, someone knocked on my door and asked whether one of us had lost a wallet.
It turned out that after the owner of the restaurant found my wallet, which I had left behind, and got to know that it belonged to a Chinese tourist, he checked the hotels one after another, until finally, he found me at midnight. I was so moved that it greatly changed my impression of Indians.
Indian people have very "distinctive" sense of time. When they say one minute, it usually stands for half an hour. You will accept it when you get used to it.
India: Another World
Wang Tianke, Shanghai International Studies University
My days in India were an experience of a totally different world.
Indians have a daily routine different from that of the Chinese. They eat supper late, so I feel the day is longer. We had class only in the morning, which left afternoon and evening free.
When I traveled to other nations, I focused more on natural scenery. But in India, I turned to religious architecture. India has both magnificent and modest temples, where one sees a lot of people queuing in long lines for worship.
Although I am not religious, I am very interested in Indians' religious life.
In some cinema halls, before the movie began, the audience was required to stand up and sing India's national anthem. This surprised me. They would suddenly stand up and sing the national anthem solemnly.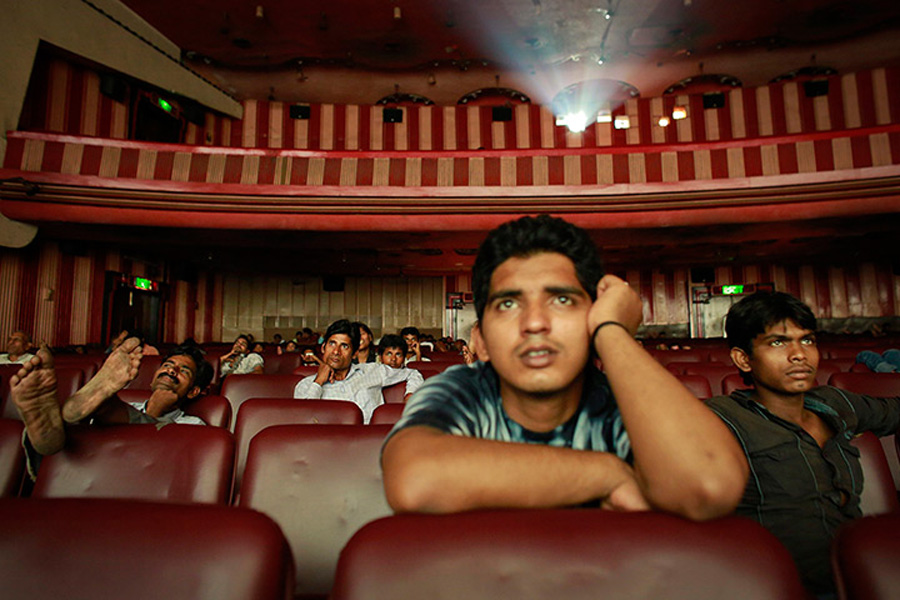 Infected by the ambience, my friends and I also stood up to listen to them quietly. We felt that Indians love their country very much.
Once we watched a religious ceremony at night on the banks of the river Ganges. When the lamps were ready to be lit, those seated rose and swarmed to light the lamp. In their faces illuminated by the flames, I saw their respect and piety for their god.