Many Ways to Ending Poverty
Ending poverty is a huge task for all mankind, let alone China and India. How to solve this problem? Let's just hear what the young men say.
A More Holistic Approach Should Be Adopted
by Madhusree Jana & Sarmi Sinha
Madhusree Jana
Age: 24
Occupation: Research Scholar (MPhil)
College Major: Geography
Place of Birth : Contai, West Bengal, India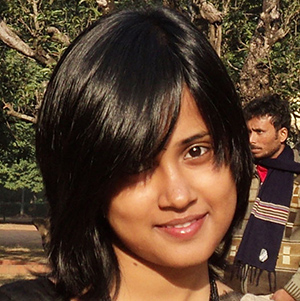 Sarmi Sinha
Age: 24
Occupation: Student (M.A.)
College Major: Chinese
Place of Birth: Bolpur, West Bengal, India
We encounter many homeless, poverty-stricken pavement dwellers in our everyday life. In the metropolitan cities of India, the population living in the slum areas is increasing day by day. The landlessness among farmers remain the bulk of the unemployed in rural areas, which condition amplifies rural-urban migration and this, in turn, leads to more poverty.
In India, poverty is truly multidimensional and associated with socio-economic, cultural, environmental and political factors. The causes of poverty, too, vary. Huge dissimilarities in ecological conditions, population density, technology, infrastructure etc. have been the root causes of poverty across regions.
Poverty is a vicious cycle. Low income results in lower capacity to invest in health and education, which in turn, leads to low productivity and capital formation, and ultimately it again results in poverty.
In India, where social class or status of an individual has played an important role since time immemorial, its association with poverty is quite obvious. History clearly shows that marginalized social groups, especially Scheduled Castes (SCs) and Scheduled Tribes (STs), have always been victims of subjugation and economic exploitation, and the socio-economic oppression continues till date.
Since Independence, the government has launched numerous poverty alleviation program. It would be unfair to say that these programmes were complete failures, but their implementation was rather limited, and the results acutely insufficient. They were often unsuccessful in reaching the target groups in the right way. As poverty in India is multidimensional, its alleviation requires policymakers to adopt a more holistic approach.
Improving Society Through Developing Education
by Luo Tao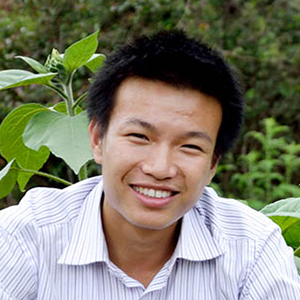 Age: 28
Occupation: IT engineer in a charity organization
College major: Astronomy
Place of birth: Chengdu City, Sichuan Province
Place of residence: Beijing
I was born in a village in Chengdu, capital of Sichuan Province. Dubbed the "land of plenty," Sichuan is ideal for agricultural development due to its favorable climate and geographical conditions.
From 2013 to 2015, I worked as a volunteer teacher at a middle school in a township in Baoshan City, southwestern China's Yunnan Province. Transportation was extremely inconvenient there. It took about two days to travel from the township to Kunming, capital of Yunnan Province. The township is a vast area, with the remotest village under its jurisdiction being 45 kilometers away from the seat of its authority. Locals led a poor life. Many households lived in shabby structures left behind by earlier generations and eked out a living by selling agricultural produce such as walnuts, corn, sugarcane, tobacco leaves, and pine rosins. Their incomes fluctuated with the prices of the produce. Most youngsters and some middle-aged people who received elementary school or middle school education left their hometown and worked as migrant workers in cities, and the rest survived on farming. Some of them were illiterate, thus lacking the education to find jobs elsewhere. Underdeveloped transportation and education are two main factors that impede the development of local economy and cause poverty.
During my two years there, I visited every village in the township. I realized that lack of education was a major reason behind poverty.
The young adults are an integral part of the local poor. To some extent, their poverty was "innate" due to the fact of being born into poor families. However, they still have opportunities to shake off poverty as long as they receive good education. These young adults are easy to be educated, and they can become a major force in society. If we provide local children good education, and more and better options in life, incomes in the township will rise as the children grow up and become the backbone of the local community.
A Long Way To Be Out of Poverty
by Yang Meng
Age: 29
Occupation: Volunteer in a social work agency for migrant children
Education: Senior high school
Place of birth: Junlian County, Yibin City, Sichuan Province
Place of residence: Shenzhen
One week after the beating, I could still find bruises and scars all over my body. I was beaten by my mother with a bamboo strip, leaving me with bruises and scars, which were marks of her desperation, born of her poverty.
After so many years, this beating still remains fresh in my memory. I had broken the key around my neck when chopping firewood – that's why I was beaten. At that time, there was always one month of food scarcity in my household each year. The granary was nearly empty, and the new crops were not yet ripe for harvesting, which meant the whole family needed to eat side crops for more than one month before the autumn harvest fell due. At that time our only income came from a lovely hen raised at my home. We used her eggs to trade for my school supplies such as pencils and daily necessities such as salt. So, it is not difficult to understand the desperation behind my mother's anger.
Families like mine were common in the village. Those getting sufficient grain for their families were considered "well off." People lived on land, however, limited land could only produce limited quantity of grain, which meant if we depended only on our land, we would be impoverished from generation to generation.
Beginning from the 1990s, my father went to work in cities, since then my family has lived a better life than average in the village. For many, seeking a job in cities has become another way to get out of poverty, besides "sending children to school" or "to join the army." However, seeking a job in cities cannot guarantee being out of poverty. Sometimes I find that the life has become even more difficult for today's migrant workers. Today's migrant workers are caught in a dilemma: We can hardly survive in cities but have no place to go back to in rural areas. I cannot imagine what kinds of challenges the migrant workers of next generation will face.
We, migrant workers, have created abundant social wealth by dint of hard work, but still, we can't shake off poverty. More families have become impoverished because of serious illnesses, high cost for education or house dismantling and relocation. It seems that when people are gradually getting out of material poverty, but now they have more worries and misgivings, losing directions in life or living solely for the sake of survival. This, I believe, is the worst poverty of all.
I believe that poverty is a big issue that the world majority will have to tackle over a long period.
Poverty Elimination Needs Global Measures
by Manisha Shastri
Age: 24
Occupation: Advocacy Officer, The Concerned for Working Children, Bangalore, Karnataka, India.
College Major: M.A. in Social Work in Disability Studies and Action, Tata Institute of Social Sciences, Mumbai. B.A. in English Literature (Honours), Gargi College, New Delhi, India.
Place of Birth: New Delhi, India
In a country like India, there are several reasons behind poverty. These include absence of employment opportunities; lack of access to education, health care, and welfare programs; and, changing international economic trends which affect the country. I often come across individuals experiencing poverty in my everyday life. These individuals are mostly victims of their circumstances and the socio–economic class they belong to.
Social class, economic environment, government policies and the level of social development are all factors that contribute to poverty and have a negative impact on poverty alleviation measures in the country.
The groups affected by poverty which concern me the most are persons with disabilities/mental illness, children, women and those belonging to sexual minorities. These groups are already pushed to the margins in society. Individuals belonging to these groups experience deprivation in more severe forms as compared to others living in poverty.
Based on my experience in my work, I feel that in order to address poverty, policy makers must engage with those experiencing and living in conditions of poverty to understand their ground realities; and make policies based on that. Poverty is a manifestation of larger problems within an unequal society which need to be recognised, understood and addressed in a sustained manner.
Personally, and based on my professional experience, I am not too optimistic about poverty being eliminated in the future, given that the inequality between the rich and the poor is only further increasing. In order to eradicate poverty, measures are required to be taken globally and not just nationally. The global economy, in my opinion, is what aggravates poverty, and there is a need for all nations to address these trends with collective will and resolve.
Published in the ISSUE 3 of CHINA-INDIA DIALOGUE