A Bumpy Ride
Today, people expect low cost, safety and quality from ride-hailing apps. Policymakers shoulder the burden of maintaining that balance.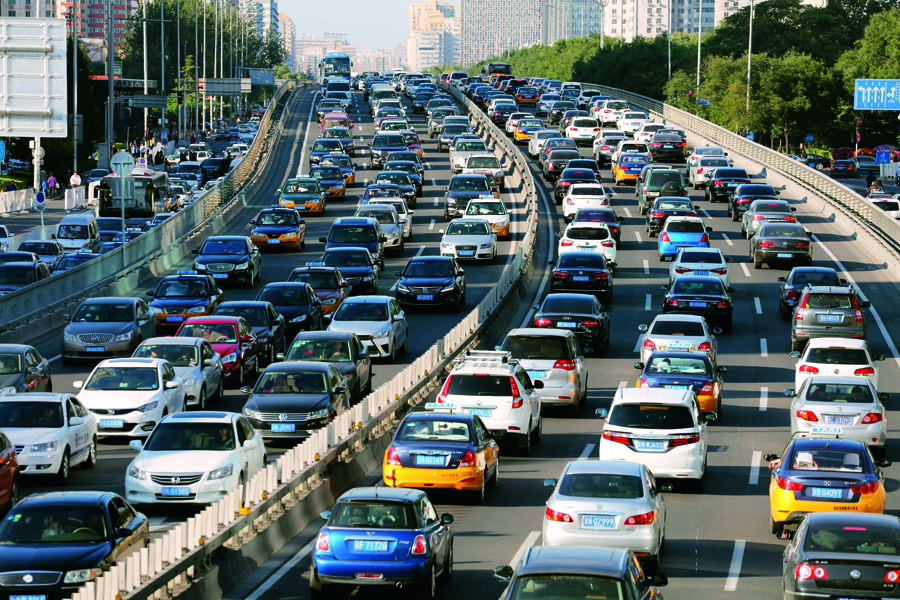 On October 8, 2016, four municipal governments—Beijing, Shanghai, Shenzhen, and Guangzhou—released drafts of detailed regulations to reform the taxi industry and regulate cab hailing apps. In Beijing, Shanghai, and Shenzhen, a rule that requires drivers to have local household registration attracted particularly-wide attention because it means many drivers will lose their jobs.
Driver Voices
When Didi (a Chinese ride-hailing app) drivers went to work on October 14, 2016, their mood was extremely somber, especially compared to two months earlier, when news broke that the profession of rideshare driver would soon be officially recognized.
On July 28, the plan to reform taxi administration and introduce new regulations for cab hailing apps was unveiled, officially recognizing the disruptive technology. According to the plan, qualified private cars can work for Didi if drivers follow certain procedures, and ridesharing is encouraged. The new policies will go into effect on November 1, 2016.
Public reaction to the news was largely positive. However, administrative problems are likely to emerge.
October 14 was the last day to submit opinions on the details of Beijing's administrative regulations. According to the draft version, drivers cannot work unless their household registration is local—a rule that will leave people like Mr. Liu out of work. Liu is a native of Jining City, Shandong Province, but he has been working in Beijing for more than 10 years. For him, getting local household registration would be an unreachable dream.
More and more people like Mr. Liu now worry about losing their jobs as Didi drivers despite assurances from the app that the situation will work out.
"Less than 10 percent of drivers in my area have local household registrations," Liu explains. Such numbers resemble the situation in Shanghai, which officially published statistics for its 410,000 online ride-hailing drivers.
Liu spent some 200,000 yuan to purchase his Sonata early this year especially for Didi, which requires the car to meet certain minimum requirements. He was happy to earn over 10,000 yuan a month with it, however. Previously, he was selling office furniture. "I enjoy this work because I can make my own schedule and maintain a stable income," he remarks. "I can still sell furniture at the same time."
Once the new regulations go into effect, people like Liu, who have backup jobs, will be able to survive. But things are different for those like Mr. Li from Baoding City, Hebei Province. Li quit his job and got a loan to buy a Camry because of the great earning potential as a driver for ride-hailing apps. He will have to hunt for another job when the new policy takes effect.
Hard to Find a Cab Again
Beijing is a megacity with 21 million permanent residents and only 60,000 licensed taxis, far short of demand. Despite the fact that the municipal government has invested heavily to develop public transportation, particularly 500 kilometers of subway, hailing a taxi can be tough. It's normal to wait an hour for a cab during peak hours.
The situation changed in 2012 when Didi, Kuaidi (Quick Taxi), Yidao (Easy to Come), and Uber began being used. These companies have competed fiercely for the market by offering big subsidies to both drivers and passengers. Some passengers enjoyed high-end car services without spending a dime, and early online ride hailing drivers earned impressive monthly incomes of 20,000 to 30,000 yuan. Today, drivers refer to that era as the "good old days."
Incomplete statistics show that today, 15 million drivers work for ride-hailing apps, which has greatly satisfied demands for cabs. Nevertheless, many challenged the legality and safety of such services before the promulgation of administrative measures.
The publication of specific regulations on the administration of online ride-hailing platforms came as a surprise to no one. The surprise was that policies would be so strict.
Statistics released by Didi show that less than a fifth of their cars meet the new requirements on vehicles. In Shanghai, less than 10,000 drivers of 41,000 have local household registration. Stricter requirements for acceptable vehicle models would make prices of ride hailed through the app twice the cost of a cab, and even more. Fewer vehicles and rising prices will clearly hurt transportation efficiency—a departure from all of the advantages of cab-hailing apps that were once "cheap" and "convenient."
Problems for Administrators
In the days after the publication of the drafts in the four major cities, second- and third-tier cities, such as Chengdu, Qingdao, Nanjing, and Chongqing, followed with detailed rules and regulations. The biggest difference is that household registration requirements for drivers are not as strict.
Many are confused by the contradictions. The government has encouraged cab-hailing and rideshare apps, but now first-tier cities like Beijing and Shanghai have enacted strict restrictions.
For administrative departments, safety and management of the urban population are the biggest concern. As explained by Beijing transportation officials, the household registration rules for drivers were established for four purposes: To regulate the city's development, to treat "urban diseases" caused by excessive population growth, to alleviate traffic jams, and to develop cab-hailing apps at proper speed and under regulation.
"The regulations are primarily for the sake of safety and local population control," illustrates a traffic expert. The worry is that too many laborers from surrounding areas will oversaturate the Beijing market and violate population control policies.
Arguments about the policies have been fierce. "Ride-hailing apps are part of a shared economy," commented Hou Yiping, vice chairman of Chengdu Committee of the Chinese People's Political Consultative Conference (CPPCC). "The household registration restrictions on drivers will directly result in a decrease in vehicles and rise in prices, passing on expenses to consumers."
Globally, regulations for ride-hailing apps are yet to develop.
Every country differs. In Japan and Singapore, where private cab hailing is illegal, Uber has still won a certain market share through collaboration with local taxi companies and drivers.
The Japanese government prohibits private drivers from performing taxi service but allows individuals to run such business. In Singapore, it is illegal for private cars to be involved in taxi service. Clients, however, can hail cabs online via apps developed by taxi companies or a third party.
Today, people expect low cost, safety and quality from ride-hailing apps. Policymakers shoulder the burden of maintaining that balance.