Forum on Consultation, Contribution, Shared Benefits and Global Governance Held at CIIE
Contributors from North and South America, Europe, and Asia addressed topics such as development models, global governance, and opening the global governance system to allow for greater contributions from non-major powers.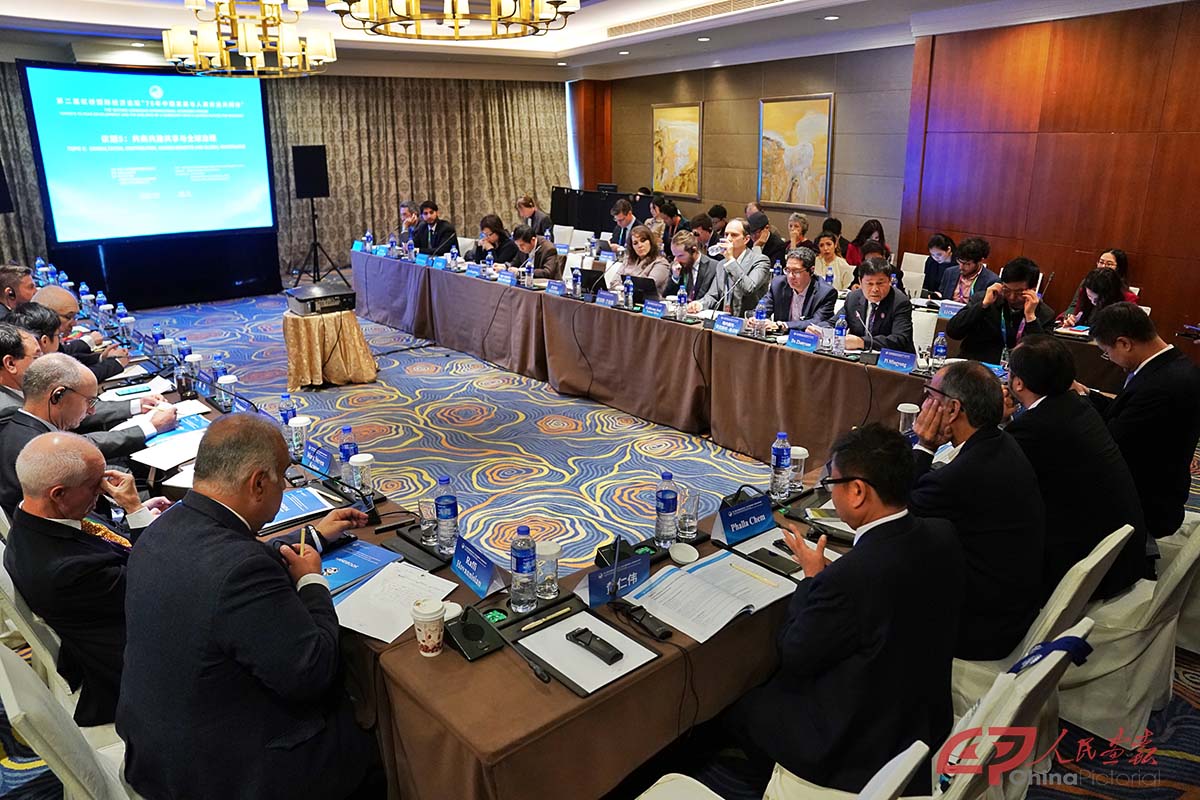 On November 6, 2019, during the second China International Import Expo (CIIE), a forum was held on the topic "Consultation, Contribution, Shared Benefits and Global Governance." Contributors were from North and South America, Europe, and Asia.
Common themes from forum contributors included desires for advice from countries like China that have very recently succeeded in development, readjustment of the global governance system to allow for greater contributions from non-major powers, and the necessity of uniting around common problems to build a community with a shared future for humanity.
Keynote speaker Raffi K. Hovannisian, Armenian First Minister of Foreign Affairs and founder and president of the Center for National and International Studies, spoke of commonalities between China and Armenia, and noted that the ancient Silk Road ties between the two countries boded well for future ties, and that Armenia was continuing its historical role as a connection between East and West.
Keynote speaker Pi Mingyong, vice president of the Academy of Military Sciences, spoke of a world increasingly facing unconventional threats including climate change and terrorism, and that conventional war itself was not out of the picture. He stated that it will be important to pursue similarity while putting aside differences, and that no country can be isolated from the world, nor can it solve world problems unilaterally.
Keynote speaker Mark Steven Kruger, senior fellow of the Center for International Governance Innovation, Canada, gave a series of economic statistics demonstrating that the business climate for international companies in China, while not perfect, has seen steady improvement and that contrary to American accusations, the Chinese Renminbi was neither overvalued nor undervalued.
Keynote speaker Du Zhanyuan, president of China International Publishing Group, spoke of the change in the global balance of power and the challenge of improving global governance, which must be a cooperative task based on coexistence, and that multilateralism must not be used as a toolkit for hegemony.
American scholar Clifford Abbot Kupchan, chairman of the Eurasia Group, proposed an IAEA-like (International Atomic Energy Agency) multilateral organization for coordinating technological development so that world economies would not develop in isolation and so stifle innovation.
Ernesto Velasco Sanchez, associate researcher of GIGAPP, from Mexico, spoke of the contradictory relationships between international agencies and the need to get closer to the people of the world to understand their needs, not just according to the limited understanding of world leaders.
Huang Renwei, former vice president of the Shanghai Academy of Social Sciences, spoke of the Belt and Road Initiative's contribution to global governance through concrete improvements in regional governance through economic development.
Guillermo José Tolosa Silva, executive director of Centro de Estudio de la Realidad Económica in Montevideo, Uruguay, spoke of the need for advice coming directly from countries that have developed more recently, and noted that the Chinese experience of relying upon foreign direct investment rather than debt is such a useful model to implement in other developing countries.
Valeriia Gorbacheva, GR-Director of the Russian National Committee on BRICS Research, stated that Russia addressed the necessity for Russian-Chinese cooperation in bringing security to Central Asia, highlighting the importance for nations to take charge of security in their own regions to preclude intervention by outside powers.