Book: Looking for a Home - Living Poverty and People's Destiny
Through this book, the author attempts to provide an understanding of the poor, especially migrant workers, and their deprived condition in major Chinese cities.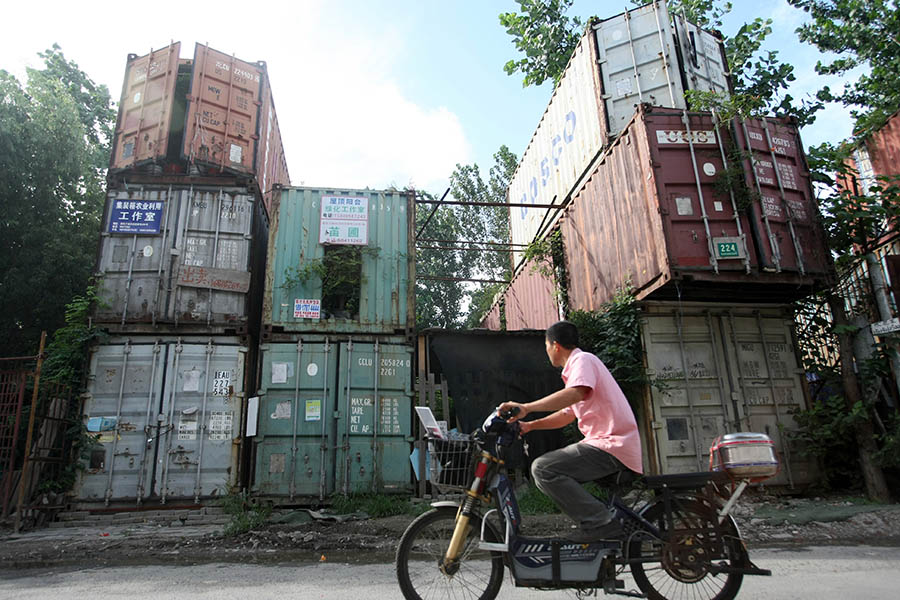 Shanghai Ancient Books Publishing House, June 2015
Nowadays, quite a section of people in China's metropolises don't have decent homes. For a middle-aged cleaning woman, home is a small room in an old alley in a bustling area of Shanghai. Some migrant workers, who came to Shanghai to plant vegetables and flowers on contracted lands, lived in temporary shacks in the fields. Some others have made park benches their home. In 2009, sociologist Chen Yingfang, who has been concerned about China's urbanization, began to host a two-year research program on "living assistance to city dwellers." Lives of Shanghai's denizens are recorded, and made into the book Looking for a Home.
The book, in the form of investigative reports, shows the lives of people, especially migrants, living in poor conditions in Shanghai. It brings out how they work, study, pay taxes, seek medical attention, explore new opportunities, and find their own place in the city. Through this book, Chen attempts to provide an understanding of the poor, especially migrant workers, and their deprived condition in major Chinese cities. She hopes that such social research will serve as a basis for a system of assistance to the urban poor. "I hope to enhance the general public's empathy and sense of association through stories in the book, thus setting up a social base for promoting institutional reform," says Chen. The influential China Youth Daily's "Ice Point," a column known for in-depth reports, observes that this book is "profound and detailed at the same time."
The author, Chen Yingfang, who has a doctorate from Osaka City University, is professor in the School of International and Public Affairs, Shanghai Jiao Tong University. She is a specially-appointed researcher with Urban Culture Research Center in Shanghai Normal University. Her books include City Chinese Logic and "Youth" and Social Change in Modern China. Co-compiler of the book Wei Wei, doctor of laws of East China Normal University, authored Research on "Collectivity" of Households to Be Relocated.
Human's Destiny is Our Lasting Concern
For migrant populations in cities, mutual assistance for living such as "lodging" is common. This is a big help for people without a dwelling or money to pay for hotels or rooms to avoid life on the streets.
Mutual assistance and support network among social members have always existed in society at various times. Such assistance and network are considered basic for people to build and maintain order in daily life, and is typical of "self-generating social orders" in some communities. While doing research, two aspects caught our attention. One, is that many interviewees attribute their finding a job and living in a major city to the help received from relatives and friends. They either got temporary lodging with friends or relatives on arrival, or they have been living with them at low or no cost. The other is that, many migrants rented a house or shared a bed along with others. One of the interviewees said that she had shared a bed with three others, with two of them sleeping during the day and the other two at night. Amidst extremely difficult living conditions, migrants have formed a mutually-beneficial cooperative relationship and found relief in co-renting and space-sharing.
At the same time, we find that our cities are lacking adequate relief schemes to provide shelters for impoverished migrants. We looked at the trend of assistance related to accommodation to low-income or no-income migrants. Based on the source of assistance, we classify it as follows:
Public Assistance: Municipal governments provide non-profit housing or dorms.
Community Assistance: Communities or social organizations provide non-profit housing or dorms.
Self-assistance: Individuals or families obtain residence through labor or housing markets.
Mutual Assistance: Individuals provide living assistance to each other.
During research, we noticed that except for relief stations, at all levels, which focus on providing temporary relief rather than supportive stable housing, municipal governments have not constructed shelters or living facilities for poor migrants. However, our investigations found that several non-governmental organizations were providing living assistance to the homeless. Some of them are charity organizations providing daily living assistance to, and some are enterprises giving vocational training and other services to vagrants for their assimilation in society. Therefore, among urban migrant population, formation of a structure for living is linked to the housing absorption mechanism and, at the same time, determined by laws and ethical codes.
Published in the ISSUE 3 of CHINA-INDIA DIALOGUE