Pros and Cons of the Internet
Some young voices of India and China explained how Internet has influenced and changed their lives.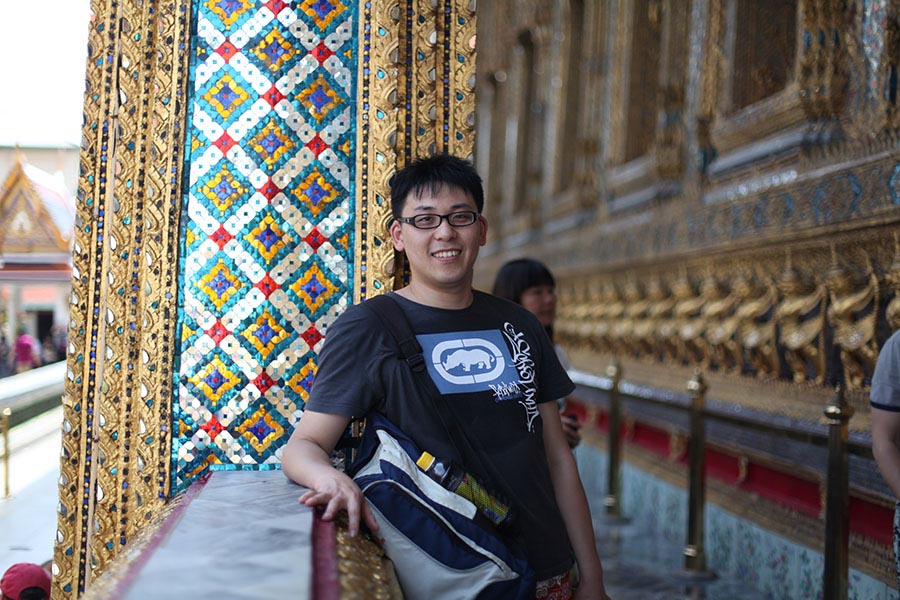 Sun Shang'en
31-year-old Sun Shangen is the Chief Product Officer of the Weibo mobile division. He was born in Dalian, Liaoning, and majored in new media.
In May 2015, Chinese Premier Li Keqiang drank coffee at a 3W Coffee shop with young entrepreneurs when the new idea, Internet+, was mentioned. In this golden era of the internet, both the national leaders and the general public are calling for more innovation, transformation and subversion. Thus Mass Entrepreneurship and Innovation are advocated. Even before the idea of Internet+ was raised, the internet had already quietly slipped into all aspects of our life, and continues to influence everything around us.
In the past, when there was no such thing as the internet, we had to wait by roadside for a taxi, dine at the restaurant we came across, and walk miles to do shopping. After the internet becomes universal, we call DiDi and Uber to pick us up, order food through different channels or dine at discount restaurants, and buy things from various B2C e-commerce shops. This is just a small part of the internet. Mobile internet makes more changes to and provides better service for our daily life. Mobile internet covers every corner of our society. The O2O (Online to Offline) platform has created an effective environment including social service, cash flow control and information providing.
Mobile internet is not the destination of information progress. Different business models are created at the backdrop of technological revolution; the internet has also quietly stepped into the next stage of evolution: going up, it can be upgraded to combine existing platforms with Big Data and construct its own "brain"; going down it can become Internet+. In real life, it can extend from being two-dimensional to three-dimensional, and from cyber space to reality. O2O is the prologue to the Second Internet Era. From on the ground to the "cloud", from traditional business to new industry, it opens a brilliant future.
This is the best time for mobile internet. The internet will release all its energy for the future world.
Yuan Qi
24-year-old Yuan Qi is an electrical field operator in the Fuqing Nuclear Power Co., Ltd., Fujian. He majored in thermal power engineering of electric power plant. He was born in Suining City, Sichuan Province, and currently lives in Fuqing, Fujian Province.
As time goes by, along with changes in society, the internet has gradually entered all aspects of our lives; however, it is a two-edged sword.
Nowadays, WeChat is no longer a tool merely used for chatting. With WeChat, you can do all kinds of transactions, including online shopping, purchasing services, paying someone face-to-face, making bank transfers, etc. Take fee payment for a cellphone, for example. The traditional way is to go to a cellphone store or buy a prepaid phone card at a roadside kiosk. Today, the internet allows us to use WeChat to pay phone fees. This has become quite popular. You can pay anytime anywhere, and also get a discount, a real convenience for customers.
On a single day, November 11, this year, online shopping website Taobao had a total sale of RMB 122.94 billion and sent out 680 million packages. This figure shows that online shopping has become a mainstream purchasing habit and is liked by more and more customers. In the past, due to time and geographic limits, we had less resource to exploit. Now we have the internet. We only need to turn on the computer, and are able to see more, hear more, and learn more. Without going out, we know all that are happening world over.
The internet brings us convenience, but at the same time makes people-to-people communication as human-to-machine or machine-to-machine communications. People have got used to expressing their feelings, accessing information or solving problems through the internet. Meanwhile, there are some inappropriate content on the internet containing violence and pornography, which influences our life.
Therefore, we should make the internet clean while benefiting from it, and let it play a positive role in our social development.
Aishwarya Maurya
24-year-old Aishwarya Maurya is self-employed. She has a MA degree in Global Media and Communication from the University of Warwick. She lives in Lucknow, India.
The internet by all means has proved to be a great source of benefit for Indian society. It has led to advancement in all sectors of communication. The distance between people has reduced drastically because they have an added advantage over just telecommunication. The one thing I love about the internet is that it has become a bridge of communication between people. Today, with the help of 3G and 4G, everyone can be in touch with everyone else at all points of time.
The disadvantage of the internet is that there is no control over the data and content available on the net, and that is a big reason why children get influenced by it and tend to pick up wrong things from it.
In ten years' time, the internet will bring together all the people across the globe in one big web. It will be used for literally all kinds of work and communication. People will be handicapped if without its access.
Dongping Wang
25-year-old Dongping Wang is a PhD researcher who majored in Political Science. She was born in Yancheng, Jiangsu Province and currently lives in Berlin, Germany.
The internet has definitely changed my life in a profound way. I didn't know the internet until I was 11 years old, when my teacher guided us to surf the internet at school. I still remember the shock of facing so much information, pictures, and videos, etc. The first exposure was really a relief. I was a primary student, leaving my home in village for the first time and struggling with new life in town.
With my age and experience growing, curiosity was replaced by proficiency. The internet became part of my daily life. Without the internet, I cannot communicate with others or search for information. It has made my life much more convenient, while sometimes I am concerned about whether I am relying too much on the internet. However, heated debates are growing on Human-technology relations. How to communicate through the internet in an appropriate way still remains a challenge to human society.
Ankita Menon
23-year-old Ankita Menon is a recent postgraduate from the University of Warwick. She is now living in Doha, Qatar and working on her YouTube channel – A.n.M.e – which is based on Bollywood Dancing.
The advent of the internet with the rise of social media channels has revolutionized the way we spend our day. The best part of the internet is the 24/7/365 connectivity. Today anybody's opinion can be heard from any part of the globe.
While there was a time when people would struggle to remain in touch, the internet has ensured that such a problem does not exist anymore. Email, Facebook and WhatsApp have made sure that family conversations are carried on even when everyone is busy with his/her own individual life. As for me, thanks to YouTube, I got a chance to showcase my Bollywood dancing talent on the web and reach out to people who might be interested in this form of dance. YouTube is an amazing place for a creative artist to watch, learn and be inspired by the creativity that is uploaded by other users from all around the globe. The creativity applied in the videos has assured vitality because of the access of the internet by millions of users in India and the application of social media for various business demands.
The internet has also been the most essential and useful tool in times of natural calamities and disaster relief. The only bad part about the internet is that now everyone is glued to his/her phone and neglect proper conversation. The ugly face of internet is seen in the way that malicious content is used for blackmailing innocent people or databases are meddled with by unwanted organizations. I don't think the internet fad is about to die anytime soon but the bad and ugly sides need to be tackled and reduced so that harm is not caused in the process of acquiring information and obsessive virtual activities.
Selvakumar Sivanand
24-year-old Selvakumar Sivanand is a cyber security graduate from the University of Warwick. He lives in Kerala, India.
As a person who worked in the internet industry for two years, the internet has become a great part of my life. The growth in technology was immense.
The internet opened a whole new world of opportunities. It has an answer for everything and provides a means to communicate anytime and anywhere in the world. It created a channel for learning different cultures and understanding the world better. My parents use the internet quite often, and they are learning to use more and more functionalities in it. Even my grandparents, who think they are a bit too old to learn, still want to give it a try.
As I worked in the internet industry before, I had plans for an online business in my mind, and I am still doing the ground work for it. I like a lot of things about the internet, but the best is the collaboration with different people on the web through the use of social media and forums. Even though I am a bit worried about the invasion of privacy, I believe a person with the internet security awareness can outlive it. So, I would say that the internet security awareness is very much required for using internet safely.
Ten years from now, I believe most of the appliances, equipment and other things that we use daily in our lives will get connected to the internet and will become a part of the ever-growing internet.