The Maker 3.0 Era
In China, 2015 was dubbed the "first year of mass innovation" and marked as stage when the maker movement entered a new phase.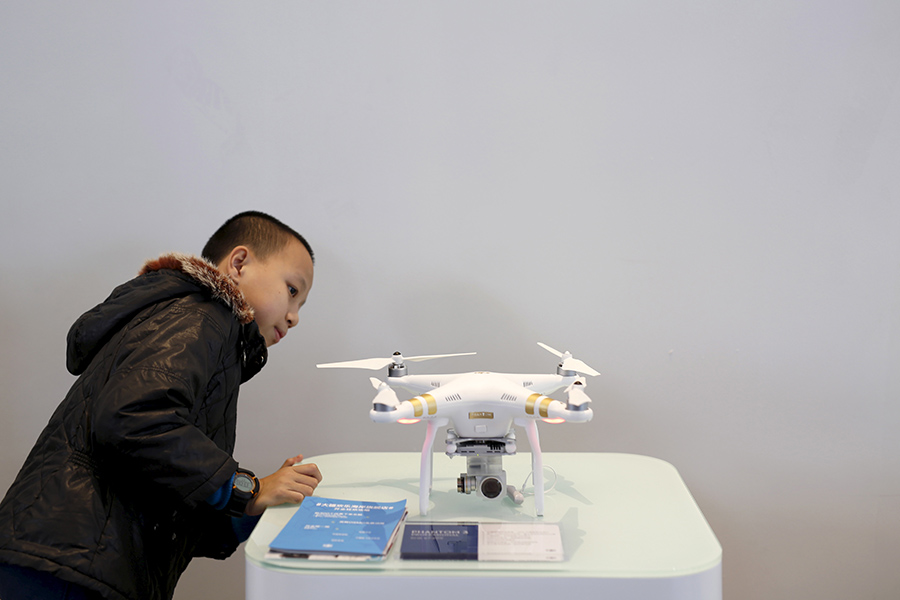 The term chuangke (maker) was coined by Zhang Hao, co-founder of Beijing Makerspace, in an email discussion group in 2011. In 2015, the term was even written into the government work report made by Chinese Premier Li Keqiang. A wave of "mass entrepreneurship and innovation" has since swept across China. For this reason, 2015 was dubbed the "first year of mass innovation" and marked as stage when the maker movement entered a new phase.
Maker 1.0: The Age of Enlightenment
The period from the end of 2008 to November 2012, in my opinion, was the "maker 1.0 era" in China. It was an age of enlightenment for the maker culture, as well as an era of open-source hardware. During the period, organizations such as Beijing Makerspace, Xin Che Jian (a hackerspace in Shanghai), Chaihuo Maker Space in Shenzhen, as well as FlamingoEDA, DFRobot, and Seeed Studio, jointly launched the earliest maker movement, stirring up the country's first open-source hardware heat. Through integrating hardware and software and sharing intellectual properties, they overcame obstacles and pushed forward mass innovation. For the first time, hardware developers could enjoy similar conditions and benefits to that of software developers.
At that time, makers remained a small group primarily comprised of tech-savvy geeks, artists and educators. They embraced common ideas on technological idealization and innovation, including recognition of open-source technologies. In their eyes, a major "inefficiency" of the entire world is that the smartest people in current enterprises all start their research and development projects from zero instead of making progress on the basis of others' achi­eve­ments. To a large extent, open-source platforms will solve the problem through uniting the smartest people around the world together, thus accelerating technological innovation and preventing technology and knowledge gaps from becoming obstacles to innovation. Everyone will be able to equally access technological findings, thus making mass innovation possible.
Influenced by the maker movement in the West and benefiting from the global open-source innovation, the maker group has rapidly expanded in China, generating a tide of admiration for the maker movement in the manufacturing power.
Maker 2.0: Open-mindedness, Cooperation and Innovation
In December 2012, the Chinese version of Chris Anderson's Makers: The New Industrial Revolution was published in China, which brought the start-up wave focusing on hardware, especially intelligent hardware, from the Silicon Valley in the United States to China. Hardware became a hotbed for investments. Since the end of 2012, a number of maker spaces have been set up across China. Consecutively, the pioneers of China's maker movement started up their own businesses, maker-focused media began to emerge, and the government and enterprises started to cooperate with makers. All of these indicated that China entered a "maker 2.0" era.
The maker 2.0 era was characterized by the participation of consumer electronics manufacturers, the rise of maker spaces, and the majority of Chinese makers starting their own businesses. The maker culture swept across China, especially Beijing and Shenzhen. Electronics manufacturing is a mainstay industry of local economy of Shenzhen, which has made the city an important hub for global hardware innovation. Meanwhile, venture capital and angel investors in Beijing no longer confined their investments to software and internet start-ups, but began to set their sights on the hardware industry, and software engineers and scientists also made effort in accelerating hardware innovation. A hardware innovation network was formed in China, with Beijing and Shenzhen as the hubs. Beijing has advantages in media, capital, research facilities, and technician resources, while Shenzhen owns the world-leading electronics industrial chain. For this reason, the two cities attract makers from around the planet.
With the popularization of the maker culture in China, increasing numbers of maker spaces were established in cities such as Beijing, Shenzhen, Shanghai, Wuhan, Qingdao, Xi'an, Nanjing, Chengdu and Hangzhou, taking their total number to 50.
In April 2012, Beijing Make­rspace launched the Maker Carnival, and made it a popular maker event together with DFRobot, an open-source hardware online shop in Shanghai. Furthermore, Seeed Studio in Shenzhen introduced the Maker Faire and held China's first Mini Maker Faire. The maker movement began to sweep across China, making it possible for the public to take part in innovation.
Maker 3.0: Open Platforms for Mass Innovation
In 2015, the marker movement entered a new phase in China. On January 4, 2015, Premier Li vi­si­ted Chaihuo Maker Space in Shenzhen. On March 5, the term chuangke (maker) was mentioned for the first time in the government work report delivered by Premier Li, making the term a household name. Within the past year, the State Council of China issued 25 documents to promote mass entrepreneurship and innovation. China opened up the "maker 3.0 era", when everyone may become a maker. The era has the following characteristics:
First, makers work together to construct and upgrade industrial ecosystems. Since 2013, Beijing Makerspace has gathered many makers with remarkable capacity in technological innovation. They are redefining and transforming many industries and sectors such as consumer elec­tronics, healthcare, entertainment, transportation, education, and architecture, as well as hardware and the internet. Manufacturing and consumer electronics realized high-degree integration with makers in the maker 2.0 era. But in the maker 3.0 era, all traditional industries will actualize comprehensive collaboration with makers. Makers are considered "aboriginals" of the cyberspace, so the products they create are born with internet genes. These products are inseparable from the traditional industrial ecosystem. In the maker 3.0 era, traditional industries and the internet will coexist and conflict with each other. In this context, what we should consider is how to unleash the potential of idle industrial resources, pool the wisdom of industrial elites, and remove the boundaries between different enter­prises. Through gradually reforming enterprises' internal management systems and innovation workflows, an internet-centered innovation ecosystem will be formed on the basis of open and collaborated innovation, incubation, and investment. An embodiment of mass innovation, the ecosystem will stimulate economic upgrade and restructuring in the future.
Second, a new maker culture has taken form. Many played soccer in their childhood, but what made them fall in love with the sport may be their first watching of a Premier League or Spanish Primera Division game. They dream of becoming players like Cristiano Ronaldo and Lionel Messi. Such a dream inspired their love for the sport. The maker movement is also an entertainment-oriented system full of competition, passion, and heroism. It is an important factor that drives people to fall in love with creativity. The maker 3.0 era marks the beginning of the maker culture that is more entertainment- and professionalism-oriented.
Third, standardized maker spaces have begun to emerge. In the maker 2.0 era, grass-rooted maker spaces made makers from a very small group to a larger group almost found in every city in China. Even so, the maker movement has limited influence amongst the public. In the maker 3.0 era, everyone could be a maker. Due to its entertainment-oriented transformation and the simplification of makers' tools, the maker movement will become more integrated with all sectors, thus inspiring the emergence of standardized maker spaces. Those maker spaces have standardized facilities and management, offer basic courses for makers of various ages, and help them transform from amateurs to professionals and then start-up entrepreneurs.
Finally, tools are becoming easier for makers to use. In the maker 2.0 era, Chinese maker organizations such as Seeed Studio and DFRobot became global leaders in their respective realms. In the maker 3.0 era, those organizations will develop from companies providing products and tools for a small group of people to electronics giants like LEGO in the toy industry. In the next three years, makers will have more easy-to-use tools, including mechanical equipment that everyone can operate, electronic opponents that can be assembled as easily as toy building bricks, and codebases that make programming as conveniently as writing a composition. All of these will bring the world into an era where everyone can become a maker.
The author, chairman of Beijing Makerspace and China Makers Alliance, founded China's first makerspace in 2011. As a pioneer of the maker culture in China, he launched the country's first maker-themed campaign, Maker Carnival, in 2012. He helped such industrial giants as Sany, Chery Motors, and Haier formulate their respective maker strategies. To date, he has incubated and provided assistance to maker projects with total value of more than RMB 4.5 billion.
Published in the INAUGURAL ISSUE of CHINA-INDIA DIALOGUE